MS Hydraulic Pipes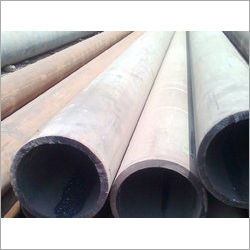 MS Hydraulic Pipes
Price And Quantity
Kilograms/Kilograms

50.00 - 100.00 INR
Product Specifications
Product Description
We are a renowned organization, which is engaged in trading and supplying a comprehensive range of premium grade MS Hydraulic Pipes. Designed & developed by our experts in adherence with the industry set guidelines, these pipes are sourced from the most reputed vendors of the market. Apart from this, our offered range of MS Hydraulic Pipes is widely acknowledged among the countrywide clients for its noteworthy quality attributes such as easy installation, fine finishing, sturdy construction and abrasion & corrosion resistance.
MS hydraulic pipes, otherwise called Gentle Steel hydraulic pipes, are a kind of steel pipe produced using gentle steel and explicitly intended for use in hydraulic systems. These pipes are utilized to ship hydraulic liquids, like oil, inside hydraulic apparatus and gear. They are picked for their solidarity, sturdiness, and similarity with hydraulic systems.
FAQs of MS Hydraulic Pipes:
What are MS Hydraulic Pipes?
MS hydraulic pipes are steel pipes produced using gentle steel that are intended to endure the high-pressure conditions of hydraulic systems. They are utilized for communicating hydraulic liquids, which are fundamental for the activity of hydraulic apparatus and gear.
What are the upsides of utilizing MS Hydraulic Pipes?
Strength and solidness: MS hydraulic pipes areas of strength for are tough, fit for enduring the high tensions and powers present in hydraulic systems.
Savvy: Gentle steel is for the most part more reasonable than different materials utilized for hydraulic pipes, making MS hydraulic pipes a practical decision.
Similarity: MS hydraulic pipes are viable with normal hydraulic liquids, like hydraulic oil.
Where are MS Hydraulic Pipes utilized?
MS hydraulic pipes track down applications in different businesses and hardware, including:
Development apparatus (tractors, tractors, cranes)
Farming hardware (work vehicles, joins, loaders)
Modern apparatus (squeezes, infusion shaping machines, transports)
Auto industry (slowing mechanisms, power directing)
Material dealing with gear
Hydraulic power units and systems
How are MS Hydraulic Pipes produced?
MS hydraulic pipes are fabricated utilizing processes like standard steel pipe producing. The key distinction lies in the severe necessities for accuracy, resiliences, and solidarity to endure hydraulic tensions. The pipes are made to explicit aspects and go through thorough quality control to guarantee they fulfill industry guidelines.
Might MS Hydraulic Pipes at any point deal with high tensions?
Indeed, MS hydraulic pipes are intended to deal with high tensions usually tracked down in hydraulic systems. Their solidness and protection from misshapening make them appropriate for such applications.
How are MS Hydraulic Pipes safeguarded from erosion?
Erosion security is fundamental for MS hydraulic pipes to guarantee their life span and execution. Techniques utilized include:
Galvanization: Covering the pipes with a layer of zinc to give a defensive boundary against consumption.
Paint or covering: Applying paint, epoxy, or other erosion safe coatings to forestall direct contact between the metal and destructive components.
Are there various sizes of MS Hydraulic Pipes?
Indeed, MS hydraulic pipes come in different sizes and thicknesses to oblige different hydraulic systems and gear prerequisites.