Bearing Steel Honed Tube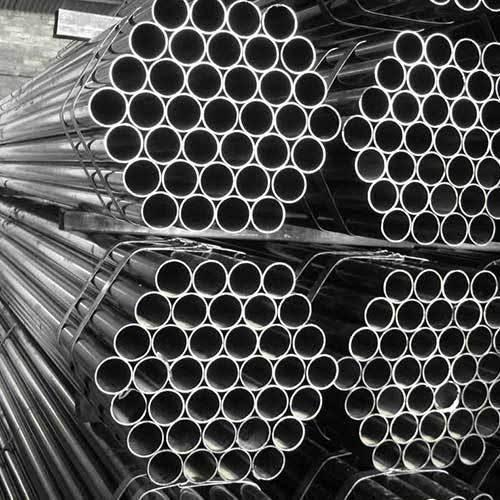 Bearing Steel Honed Tube
Price And Quantity
Kilograms/Kilograms

50.00 - 100.00 INR
Product Specifications
2-10 Millimeter (mm)

3 Meter (m)
Product Description
The bearing steel honed tube is produced by a process which produces a precision surface on pipe by polishing an abrasive stone. It is well known as hydraulic cylinder tube in many industries. This is because honed tubes are the most important materials of manufacturing hydraulic cylinders. It is produced by cold drawing on stainless steel or carbon steel over a mandrel, seamless honed tube where the surface is honed or skiving roller burnish. The tube is made available by us for industrial purposes. The bearing steel honed tube is very durable.
A bearing steel honed tube is a kind of steel tube that is produced using bearing-grade steel and has gone through the sharpening system to accomplish an exact and smooth inside bore. These tubes are generally utilized in applications where accuracy, strength, and effective liquid stream are urgent, like in bearing frameworks, water driven chambers, and other apparatus parts. The sharpening system upgrades the presentation of the cylinder by making a smooth surface that decreases rubbing and guarantees ideal working.
FAQs of Bearing Steel Honed Tube:
What is a Bearing Steel Honed Cylinder?
A bearing steel honed tube is a steel tube produced using excellent bearing-grade steel that has been honed to accomplish an exact and smooth inside surface. These tubes are intended to meet the necessities of uses that request exact aspects and effective liquid stream.
Where are Bearing Steel Honed Tubes utilized?
Bearing steel honed tubes are utilized in different ventures and applications, including:
Bearing frameworks: In the assembling of bearings and other turning parts.
Pressure driven and pneumatic frameworks: In chambers and other liquid power applications.
Apparatus and hardware: For parts requiring productive liquid stream and insignificant rubbing.
Car industry: In safeguards, controlling frameworks, and water driven parts.
Will Bearing Steel Honed Tubes handle high tensions and temperatures?
Indeed, bearing steel honed tubes can deal with moderate to high tensions and temperatures, contingent upon the particular grade of bearing steel utilized.
Could Bearing Steel Honed Tubes be utilized in destructive conditions?
Bearing steel is known for its protection from wear and its mechanical properties. For destructive conditions, it's vital to consider the similarity of bearing steel with the liquids being shipped or to apply defensive coatings.